I am excited to share the 5th Anniversary Edition of my cookbook/memoir For the Love of Apricots: Recipes and Memories of the Santa Clara Valley with you! This unique cookbook will satisfy your love of apricots through more than 60 recipes that begin with Breakfast and end with Cocktails. The recipes use apricots in every form: fresh, dried, preserves, and liqueurs so you can enjoy the wonderful taste, brilliant color, and health benefits of apricots all year long.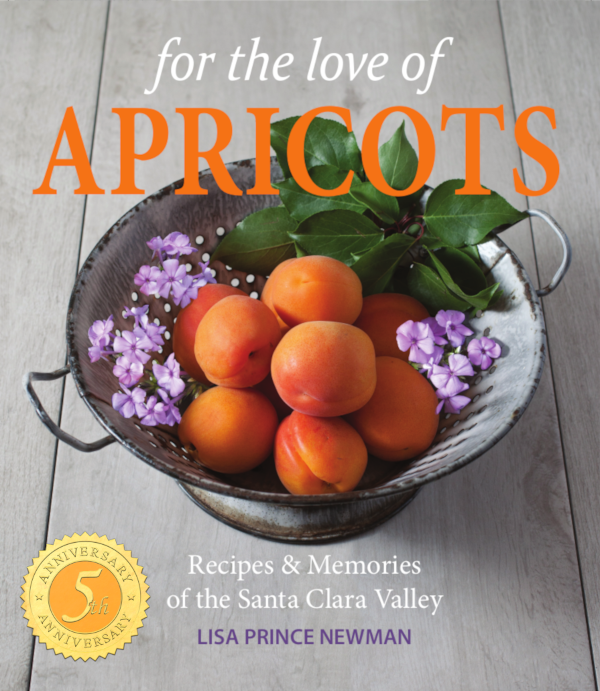 For the Love of Apricots is a feast for the eyes as well as the soul. Beautiful food photography blends with images of California's apricot orchards; from today as well as not so long ago, when fruit orchards covered much of the Santa Clara Valley landscape. Reflections on what the famed Valley of Heart's Delight was like, how it changed, and what remains, add Lisa's personal memories and perspective to the cookbook.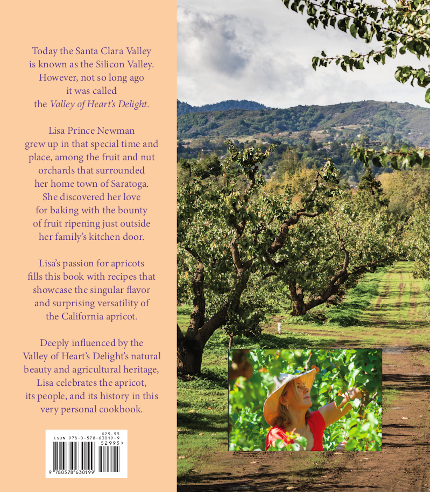 I enjoy sharing my cookbook/memoir with public and private groups. Please contact me if you would like to schedule a book talk. See a list of previous groups where I have presented the cookbook at the Book Talks page. Also, check out the Upcoming Events page for scheduled events where I will be presenting the cookbook.
---
"I took this beautiful book to bed and as I started reading this celebration of apricots, I felt like I too was walking through the worlds' best apricot orchards. Lisa Newman shares her passion for apricots with superb savory and sweet recipes that can be used all year long. Dreaming of apricots, and heading straight to the farmer's market!"

Heidi Krahling
Chef and author of Insalata's Mediterranean Table
For the Love of Apricots: Recipes and Memories of the Santa Clara Valley
Published by Prince of the Orchards Publications, 2018, 2020, 2023
Food Photography Copyright © 2023 by Jessica Yager Photography
Orchard Photography Copyright © 2023 by Eric Larson
---
Presently accepting orders for domestic US shipments only.