We spent a late February afternoon gathering Apricot branches that had just been pruned in the Saratoga Heritage Orchard. I wanted to bring an armful home and enjoy the delicate fragrance and beauty of the blossoms that last for more than a week. My friend Neal planned to bring his to a "social" he was organizing at the Saratoga Odd Fellows Hall.
Our timing was perfect on a clear warm day, when much of the orchard work was finished and all we had to do was choose from piles of cut branches brimming with buds and showing some flowers.
The mustard was bright and reminded us of younger days, romping through it and hiding where it grew really tall. The beautiful Saratoga hills and ancient oaks that dot the orchard were stately backdrops to the orchard rows.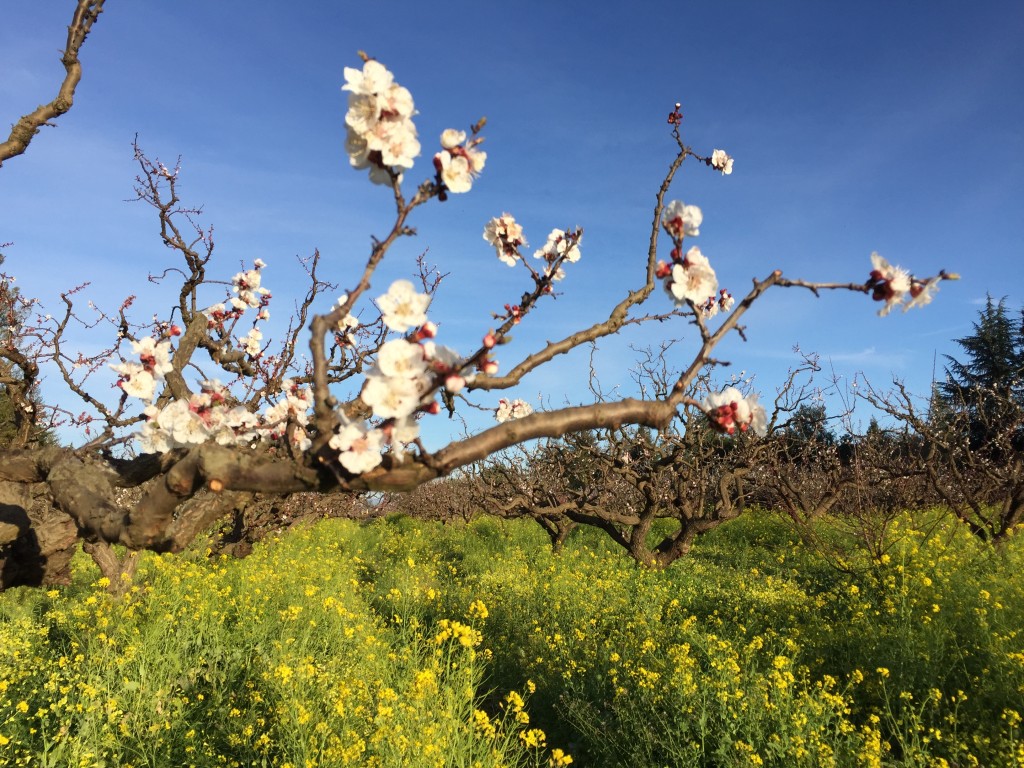 Moving on to Novakovich Orchards, located practically next door on Fruitvale Avenue (so aptly named), we stopped in at the farm shop and chatted with George about the weather and prospects for the new apricot crop.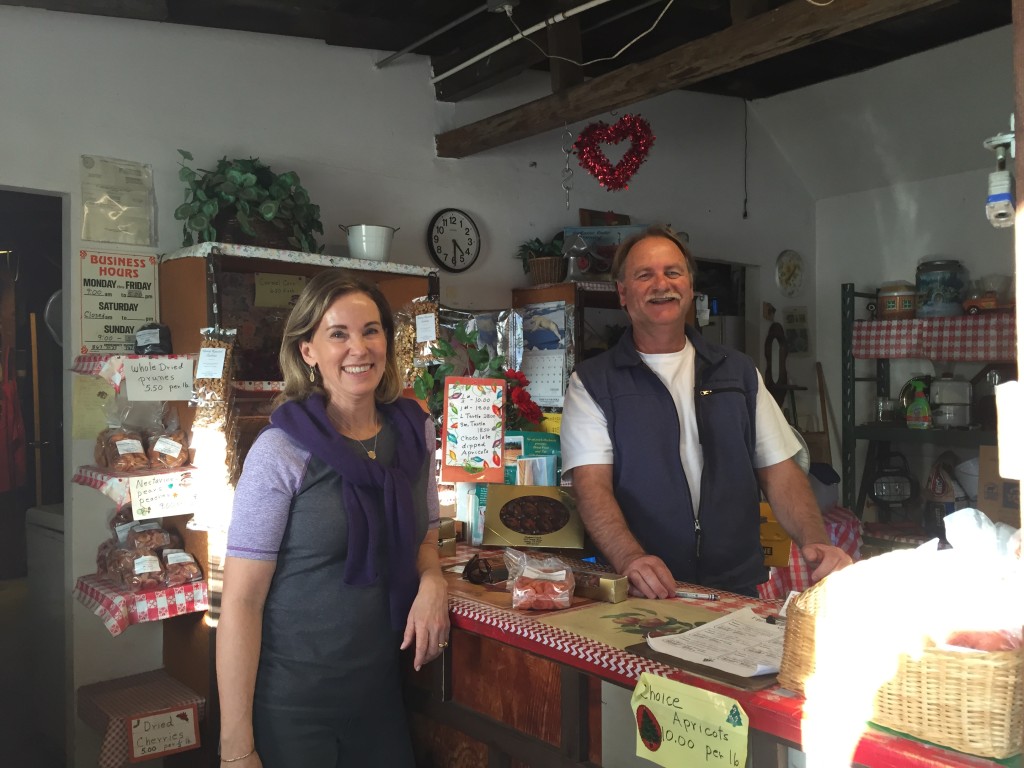 Fortunately, this El Nino year has not only brought enough rain to date but also the requisite 80 days of temperatures below 45 degrees that Apricots need during the dormant winter phase.
I purchased 5 lbs of dried apricots for the photo shoot in Seattle the following weekend and three boxes of Chocolate Dipped Apricots to take to family and friends,and then we headed into the orchard for a walk before the sun dropped too low. The trees at the Novakovich's property were in fuller bloom than the Heritage Orchard and the contrast between the gnarled limbs of the mature trees and the delicate apricot blossoms was striking.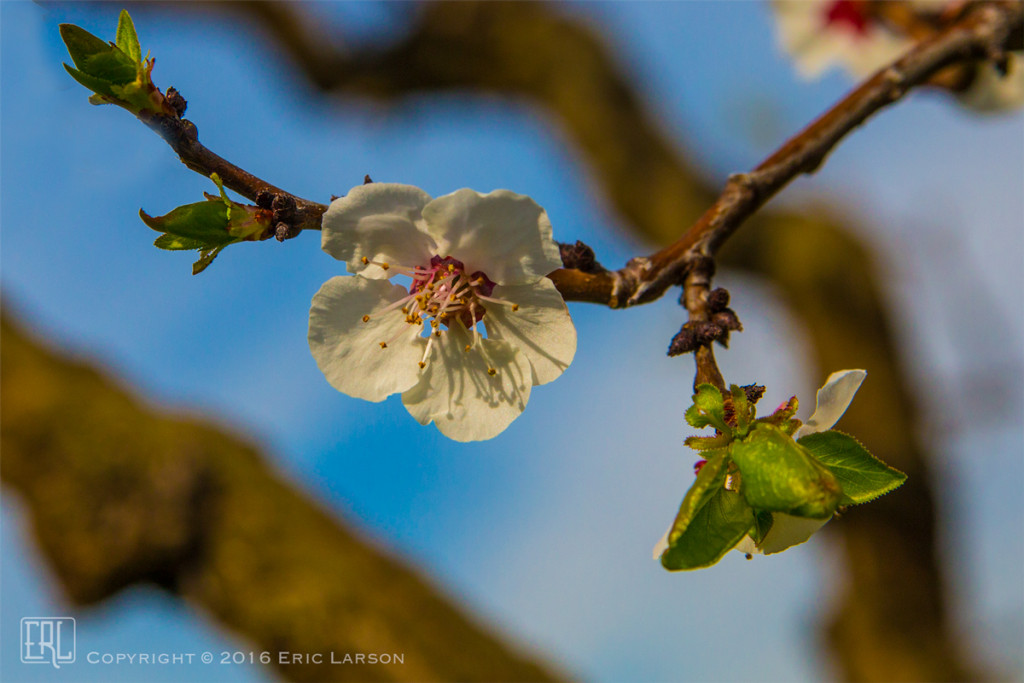 I can't believe we didn't break into a box of chocolate apricots! But we enjoyed a happy afternoon appreciating the arrival of Spring in the last orchards in Saratoga.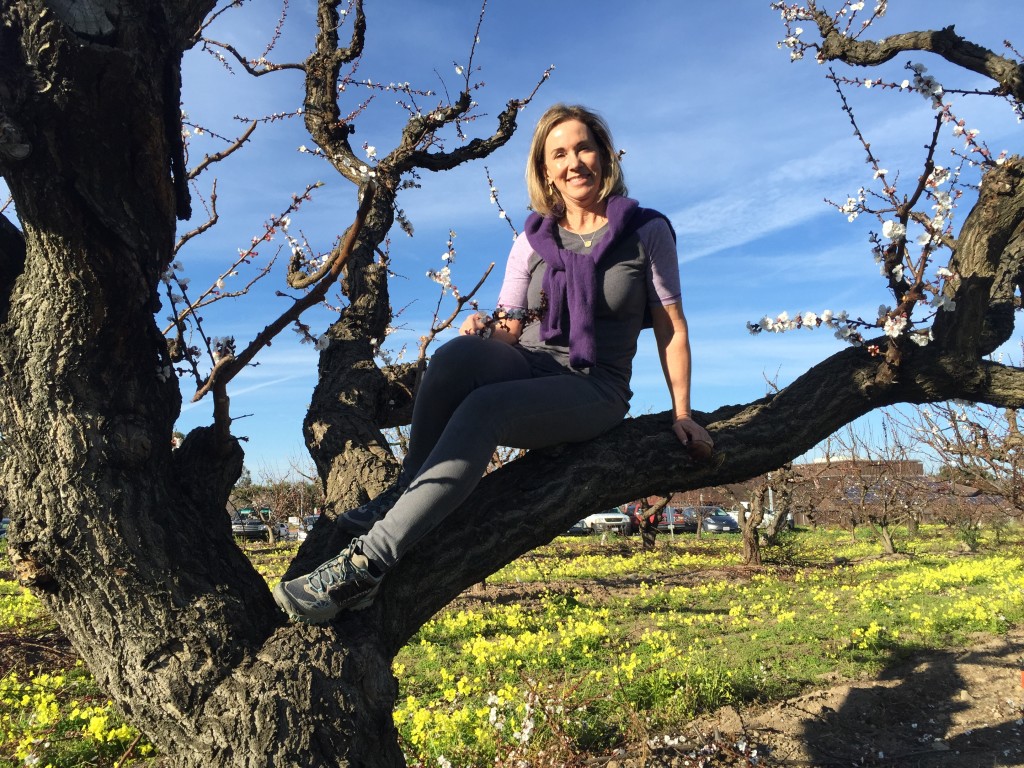 ---
Follow my blog
---