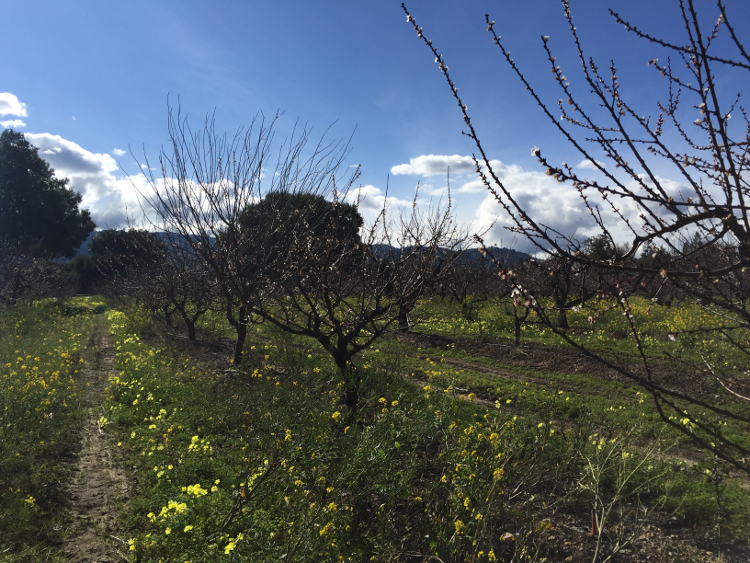 Spring fever set in for the first time in years during the intense California winter of 2017. The five-year drought brought inconsequential rainstorms along with freakish heat waves reaching 80 degrees in January. But not this year! Where I live in the North Bay, local streams flow right through small towns and with each epic storm, shop keepers and residents alike stockpiled sandbags. It was scary and exciting at the same time to experience a "real" winter again; one that made me hopeful that apricot trees were getting the roughly 800 chill hours below 45 degrees they require to set strong buds. I put visits to the South Bay orchards on hold until the first glimmer of spring.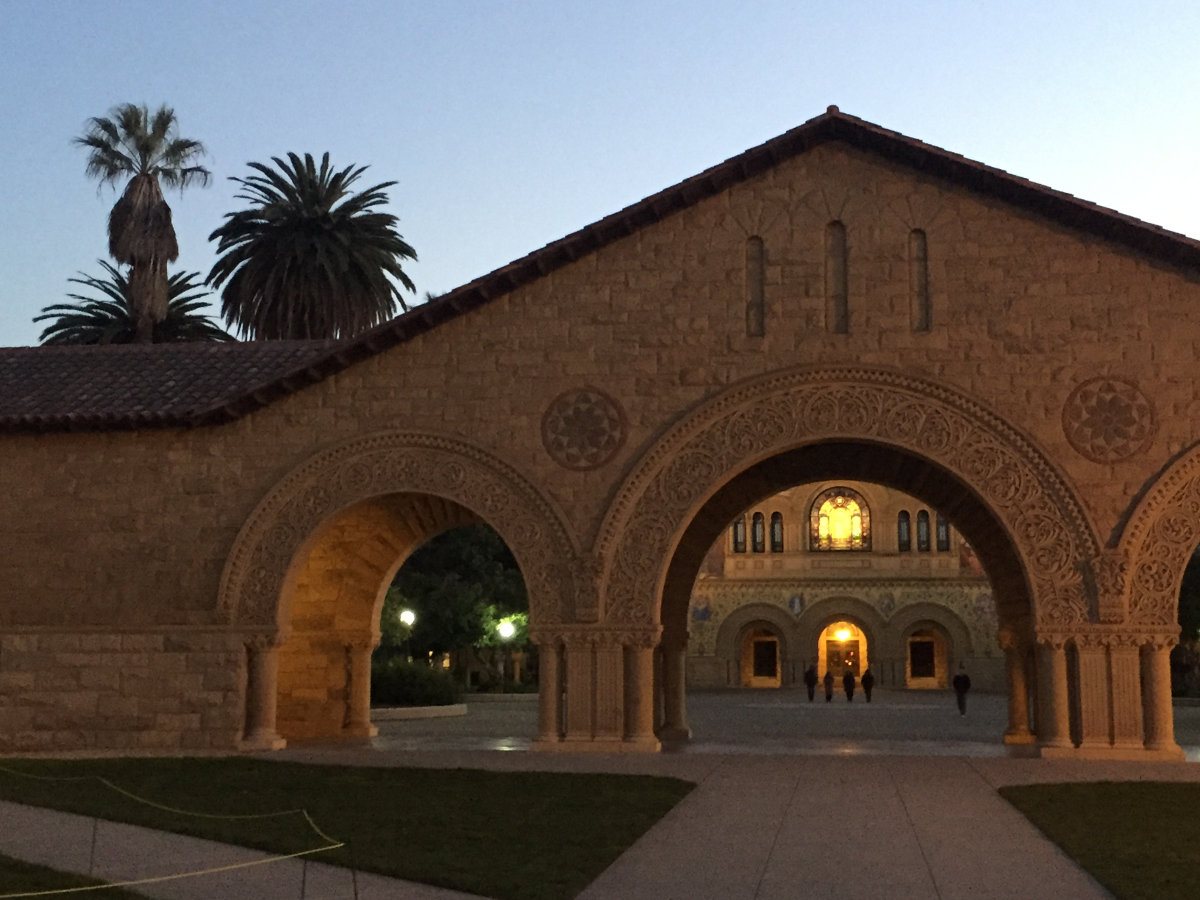 In February, I took another step along the path to create my cookbook, "For the Love of Apricots" and enrolled in a Stanford Continuing Education evening course on cookbook writing. Stanford alumna Tori Ritchie taught the class and shared generously from her deep experience with recipe development, cookbook  writing and publishing.  We bonded over the memory of attending Stanford when orchards were still close by, giving more meaning to its endearing name "the Farm".
One evening, the class discussion focused on publishing trends and the emphasis placed on building a social media "platform" to demonstrate interest in an author's topic. Amanda Frederickson joined us to talk about her success with Instagram cooking videos that attract thousands of visitors to her site. Inspired, I began to dabble with a few recipe videos myself. Here's my first attempt — I'd love to know what you think so please leave a comment and follow me on Instagram @loveapricots! The complete Bacon Wrapped Apricots recipe is here.
The stormy weather also gave me time to prepare for an invitation from a Cupertino women's club to talk about my Apricot cookbook project. I wove a presentation together on the themes of my love of apricots, personal memories  of growing up in the Santa Clara Valley, and the history of the Valley of Heart's Delight. I also brought a bouquet of apricot cuttings in early bloom and Apricot Bar cookies to share with the club members.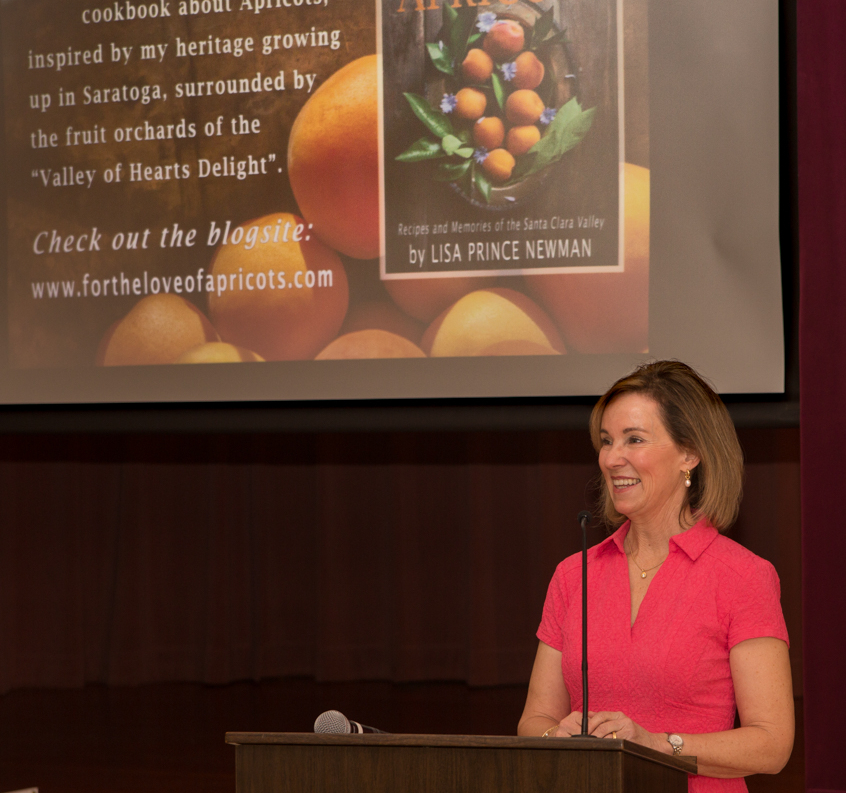 It felt like a real homecoming to meet these women, most of whom grew up in the heart of the Santa Clara Valley at a time when the fruit orchards were the foundation of the local economy. After my talk, they shared their stories of picking 'cots as kids (for 50 cents a bucket), cutting them for drying, baking pies, making jam and other apricot delights with their families. One woman vividly described a "blossom tour" she took in the spring of 1955 on a small plane, flying over the Valley when it was white-washed with blossoms. I loved hearing their memories, describing a world that I arrived in time to enjoy as a child and then mourned its loss as an adult. It was a joyful exchange and I was delighted when they shared a few of their treasured apricot recipes with me. Naturally, they asked me "When can we buy the cookbook?", to which I smiled and said, "ASAP…2017?"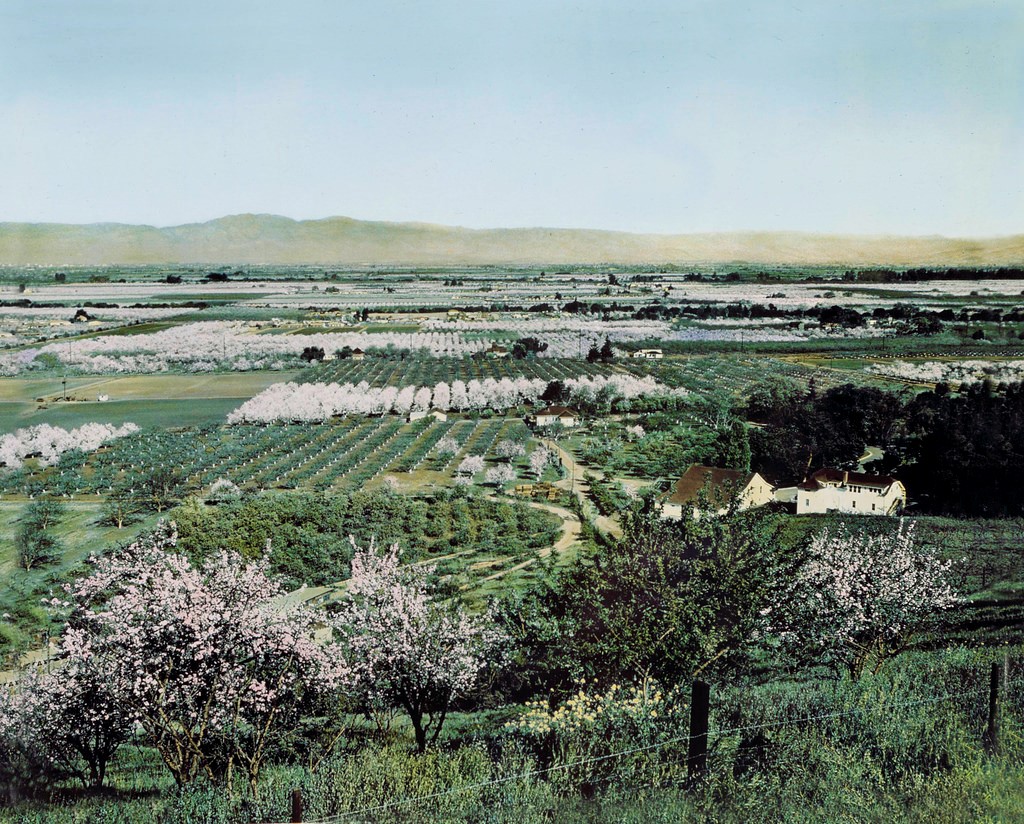 Spring arrived just in time for the Saratoga Blossom Festival, with warm temperatures and orchard blooms spreading out above a thick carpet of wild mustard. In 1900, the Saratoga Blossom Festival was created after a long drought ended to celebrate the coming harvest. It continued for over 40 years, gaining an international reputation until it ended abruptly with WWII. Five years ago, the Saratoga Heritage Foundation revived the Festival and this year,nearly 4,000 people came to enjoy the City's blossoming orchard and many cultural attractions.
The apricot blossoms were turning to young fruit as I strolled through the Saratoga Heritage Orchard early on the morning of March 18. Determined to preserve some of its rural past, the City of Saratoga declared its 14-acre Central Park a "Heritage Resource" and off-limits to development in 1988. Today, the orchard wraps around the public Library and City Hall, presenting the fruits that were grown throughout the area: Apricots, French Prunes, Cherries and Plums. The Heritage Orchard is located practically next door to the Novakovich family's orchard, the last remaining commercial orchard in Saratoga, who maintain and harvest the City's fruit trees.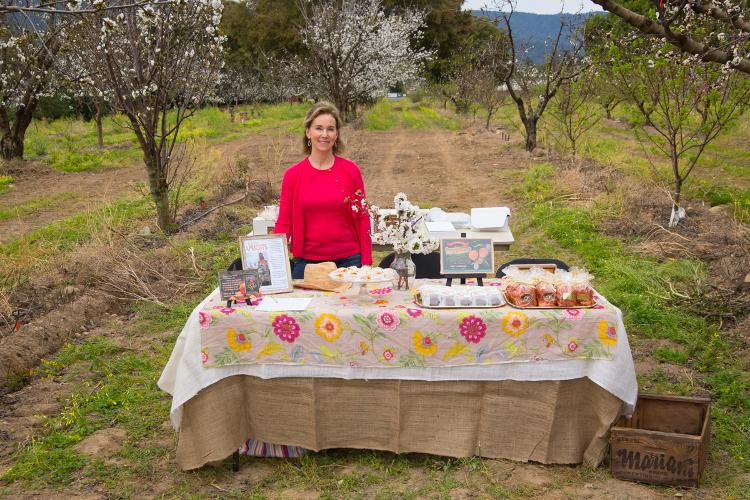 My friends and I set up a table on the edge of one orchard row with a view of the Saratoga foothills in the distance, to offer tastes of my Apricot Bars along with packages of dried Blenheim apricots and luscious chocolate-dipped apricots for sale from Andy Mariani's Andy's Orchard in Morgan Hill. It was an inviting combination and people young and old stopped by to talk about the Valley's orchard history, their apricot memories and love of the fruit. Several classmates and childhood friends happened by to say hello and catch up on recent news. Time flew by and the Apricot Bars quickly disappeared along with Andy's dried apricots.
The Festival goers were an interesting mix of "oldtimers", who grew up locally and fondly remember the Santa Clara Valley fruit orchards that eventually gave way to the Silicon Valley, and the "newcomers", attracted here by the urban/tech growth this transformation provided who were mostly unaware of what the Heritage Orchard represents. No matter their background, everyone appreciated the extraordinary taste, succulent texture and brilliant color of the local Royal Blenheim apricots, and were hungry to hear about the future apricot cookbook.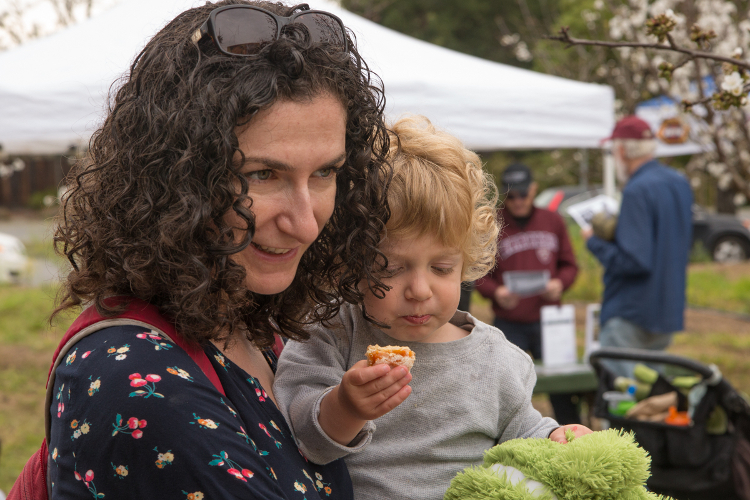 After the Festival, I visited Andy Mariani to stock up on more of his dried apricots and talk about the prospects for this year's harvest. Although the Winter of '17 delivered drought-ending rains and the needed chill hours for a good apricot crop, Andy explained that stormy, rainy weather doesn't equate to cold. Clouds blanket the orchards, keeping temperatures above 45 degrees while clear, cold nights are ideal for adding to the chill hour total. This winter, these conditions didn't start until mid-December and every time it rained, the chill accumulation was disrupted. Also, once the blossoms emerged in February, a hailstorm passed through the Valley, damaging some orchards more than others. Farmers tend to err on the cautious side and Andy's assessment is that the local apricot crop will be lighter this year than 2016, which was not a big harvest year.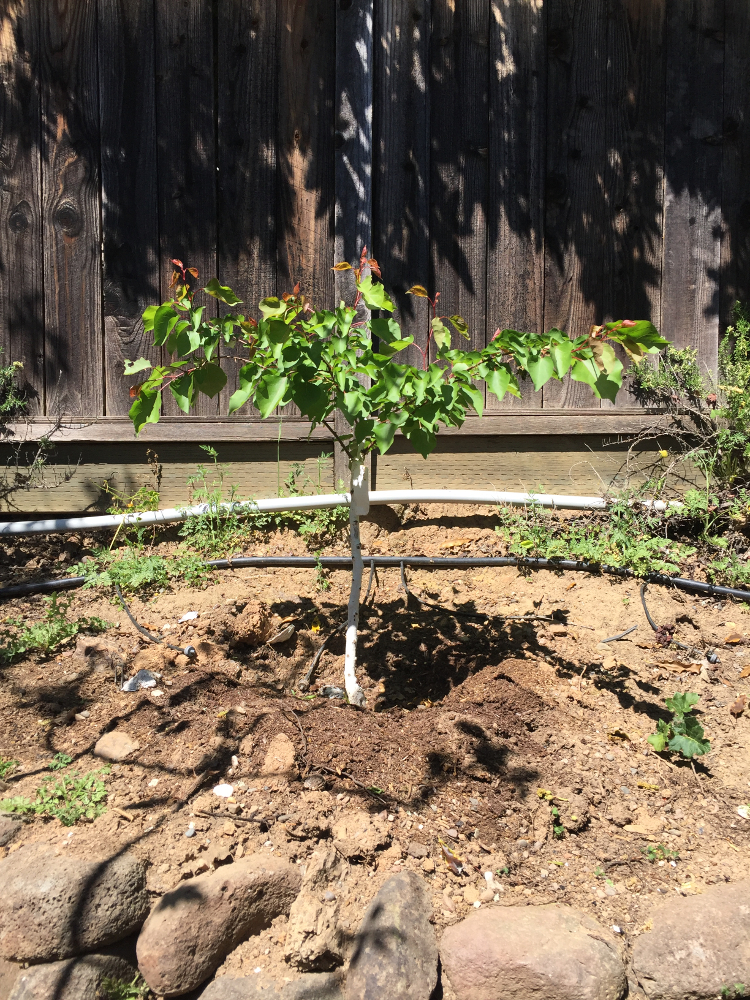 With spring's arrival, I finally planted the Bonny Royal apricot tree I purchased last summer from Andy Mariani. I placed it between two Royal Blenheim trees and feel like I have established my own mini orchard north of the Golden Gate. I look forward to harvesting the big reddish fruits in a year or two. As George Novakovich pointed out, one apricot tree can feed a family for a year, so I'm hedging my bets!
Follow my blog
---