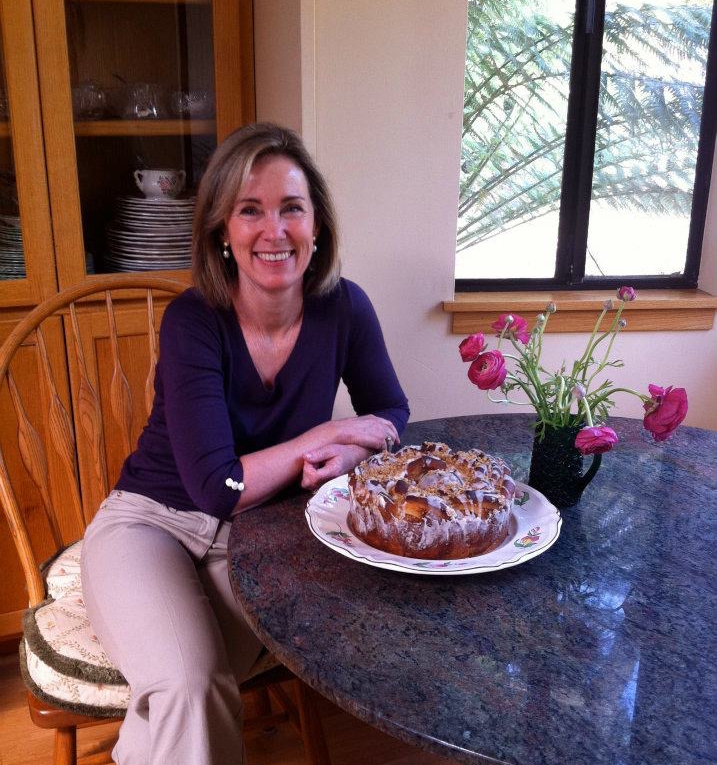 I have loved apricots for as long as I can remember. They color my fondest memories of growing up in the Santa Clara Valley. As a child, orchards still extended in every direction, and I assumed they always would. Little did I know that within one generation — my generation — the famed Valley of Heart's Delight would entirely transform into the Silicon Valley. Well, almost. In 2016, I began writing about my experiences reconnecting with my orchard roots in this blog, along the way to creating a cookbook.
Welcome to a new chapter in this apricot adventure! My cookbook: For the Love of Apricots: Recipes and Memories of the Santa Clara Valley, will be published in June. I'm excited to share my love of apricots with you in this new way!
My apricot adventure began several years ago, while visiting Novakovich Orchards, the last commercial apricot orchard in Saratoga. Surrounded by the gnarled fruit trees and impressive mountain views, I had a personal epiphany: to write a cookbook focused on apricots, my favorite fruit, with memories of growing up during the Santa Clara Valley's orchard era.
My childhood home was a two-acre property in Saratoga with fruit orchards and views across the valley to the distant foothills. Growing up there, in an era when life was lived more simply and slowly, I gained a deep appreciation for the land, the seasons, and the region's agricultural heritage.
My mother was a gifted cook and master gardener who took full advantage of the rich soil and excellent climate for growing fruits and vegetables. Learning from her about "farm to table" cooking, long before the term was born, was one of her greatest gifts to me. I developed a love for baking and cooking along with a lasting taste memory of the fruits we grew: apricots, French prunes, figs, and persimmons, that has shaped my life.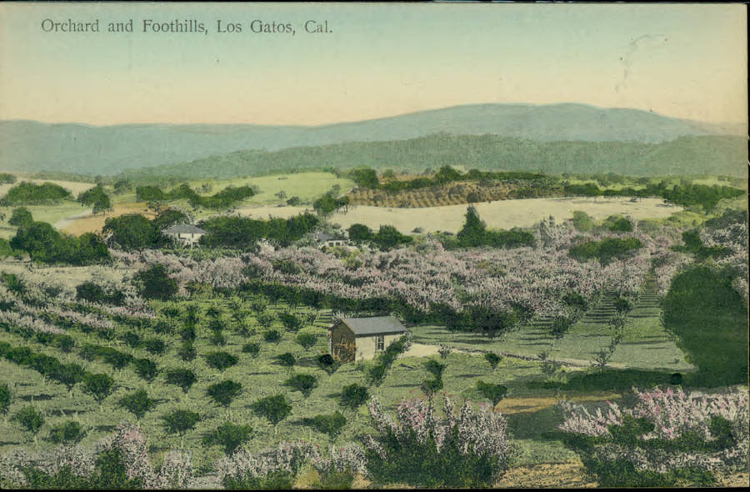 Yet, despite the Garden of Eden in my own backyard, the Santa Clara Valley was quickly transforming from farms and fruit orchards to silicon manufacturing plants and suburbs. The steady loss of the familiar orchard landscapes touched me deeply and influenced my choice of a career in city planning.
This inspiration to blend my passions for apricots, cooking, and planning into a cookbook set me on an adventurous path to develop apricot recipes, get acquainted with the remaining orchardists in the region, and learn more about apricots and their history.
I have enjoyed the rich learning experiences of the past several years that I have poured into the cookbook beyond measure! For the Love of Apricots is full of wonderful recipes with essays that pay tribute to the Santa Clara Valley's orchard heritage, and the remaining orchardists who continue to produce California's most wonderful fruit.
Please join me on the next stage of this apricot adventure. I know you will enjoy cooking these apricot recipes and learning more about California's golden fruit! The cookbook will be available in June and you can pre-order it now using the link below. I look forward to seeing you at one of many apricot events this summer that are highlighted in the calendar!
Best wishes, Lisa