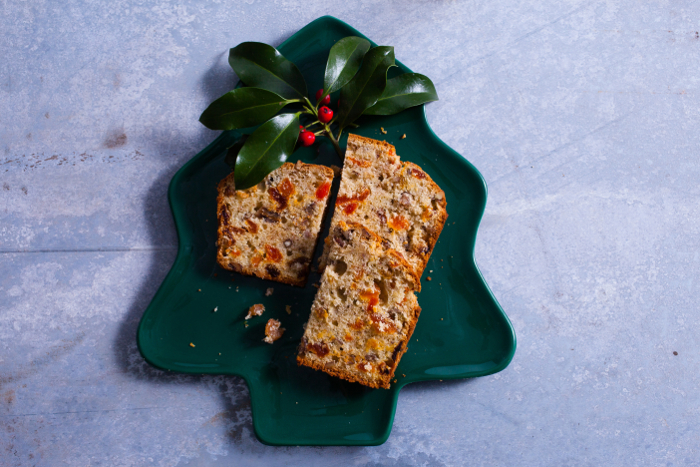 Here in California, the holidays are approaching but our hearts and minds are on the human and environmental impacts of recurring monstrous fires. It's hard to feel too jolly right now yet soon families, friends, neighbors, and strangers will gather to share meals and gratitude for our lives and relationships. In doing so, we can appreciate the comfort of holiday traditions.
This is a season for personal touches and homemade holiday gifts. I'd like to share the carefully selected, vibrant recipes from my new cookbook "For the Love of Apricots: Recipes and Memories of the Santa Clara Valley", which launched this year. With 68 recipes that range from breakfast to cocktails, the cookbook gives you many healthy, delicious, and fun things to make and share. The recipes employ every form of apricots: fresh (or frozen), dried, preserves, and liqueur so you can enjoy apricots all year long.
These apricot delicacies are simple to make for holiday celebrations. Chocolate Apricot Bonbons have a hidden ganache filling that make an elegant dinner party dessert or a decadent gift!
"For the Love of Apricots" also includes a memoir of my life growing up in the Bay Area, when it was covered with sweet-smelling orchards. Beautifully illustrated with photos of orchards, luscious apricots, and the farm families who produce them, "For the Love of Apricots" presents an enticing selection of recipes and stories from the "Valley of Heart's Delight" – a lovely gift from the heart of California.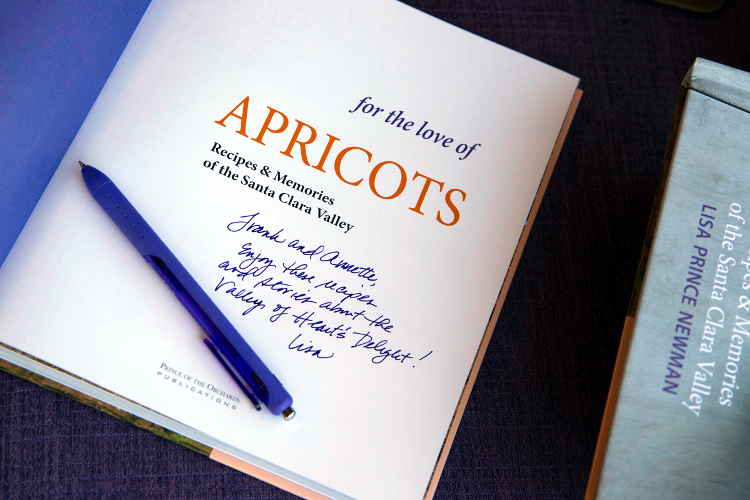 Personalizing the book is something I enjoy doing if you'd like to give it as a gift or keep one for yourself. I will be attending a number of holiday events in the Bay Area in November and December and would love to meet you in person. These events are listed on my website, where you can also order the cookbook.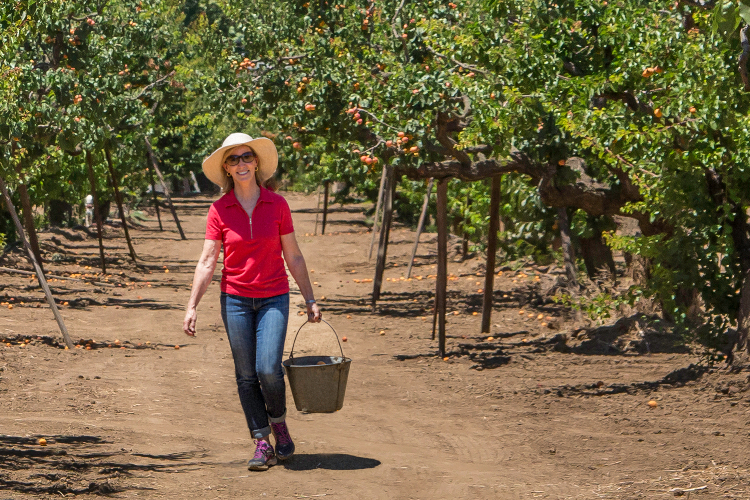 "For the Love of Apricots" also celebrates the orchards and farm shops who continue to produce the best apricots in the world! The book lists where you can find dried apricots, holiday specialties (chocolate-dipped apricots and more), preserves, sauces, wines, and liqueurs to use in the recipes. Please visit or order online to support our local farmers this holiday and throughout the year.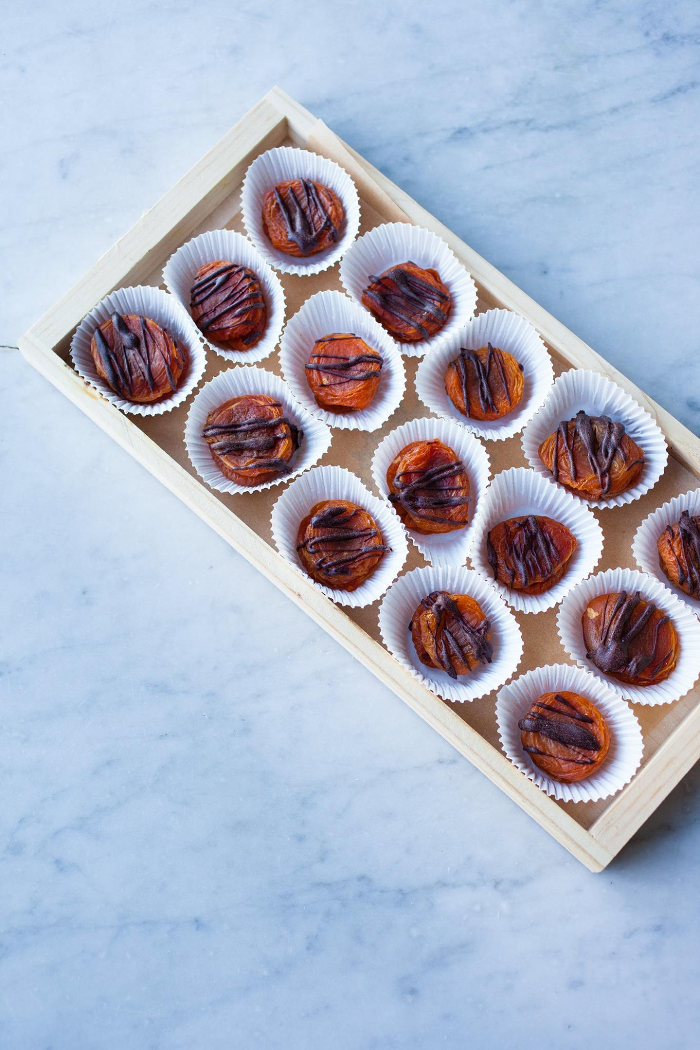 Chocolate Apricot Bonbons
from "For the Love of Apricots" by Lisa Prince Newman, published by Prince of the Orchards Publications, 2018. Copyright © 2018. All rights reserved.
MAKES 40 bonbons
2 1/2 cups (12 ounces) dried apricots, jumbo size preferable
1/4 cup heavy whipping cream
5 ounces finest quality bittersweet chocolate, cut into small pieces, divided
Finely grated zest of 1/2 orange (about 1 teaspoon)
Select dried apricots that are large, moist and have a bright orange color. Line a baking sheet with parchment paper. Lay out the apricots in rows, cut side facing up.
In a small saucepan, bring the cream to a boil over medium-low heat. Remove from the heat and add 3 ounces of the chocolate and the orange zest. Stir with a spoon until smooth and glossy. Transfer to a bowl and let cool completely.
Fill a pastry bag with a #4 plain tip and pipe a dollop of the ganache onto half of the apricots. Top each with another apricot half (skin side up) to form a sandwich. Refrigerate until firm.
Melt the remaining 2 ounces of chocolate in a double boiler set over barely simmering water, stirring until smooth. Using a fork or spoon, quickly drizzle chocolate decoratively, back and forth, over the apricots.
Store in an airtight container in the refrigerator and return to room temperature before serving.
Happy Holly 'Cots to You!